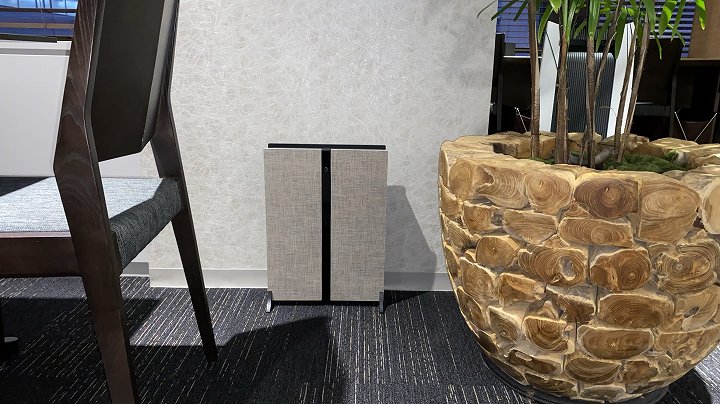 Here are some examples of "Comforld" air purifier + ozone generator installations.
Comforld is used in various facilities such as restaurants, stores, offices, schools, and sports facilities.
Case Study: Japanese Restaurant "Kikkoya"
Kikkoya, a popular Japanese restaurant located in the center of Kyoto City, installed Cam Fold air purifier and ozone generator.
Located near Karasuma-Oike subway station, Kikkoya is a Japanese restaurant that operates in a 100-year-old traditional Kyoto machiya.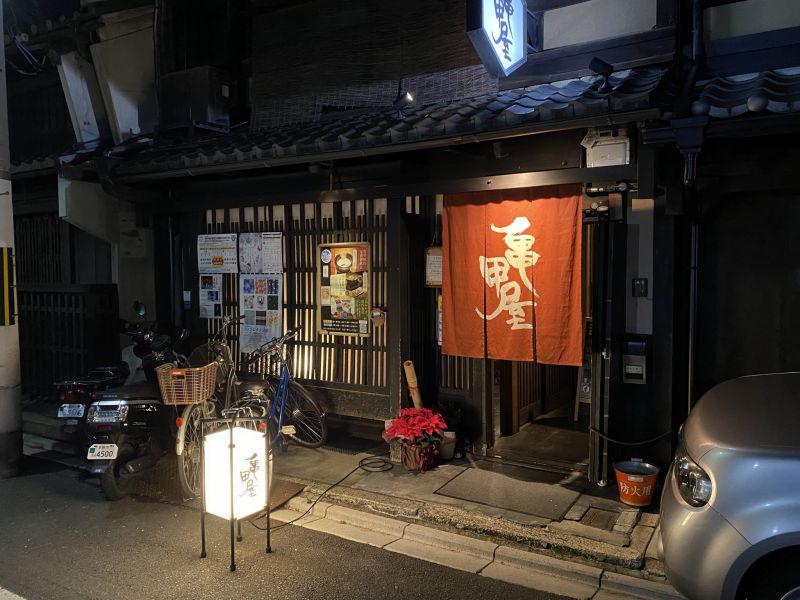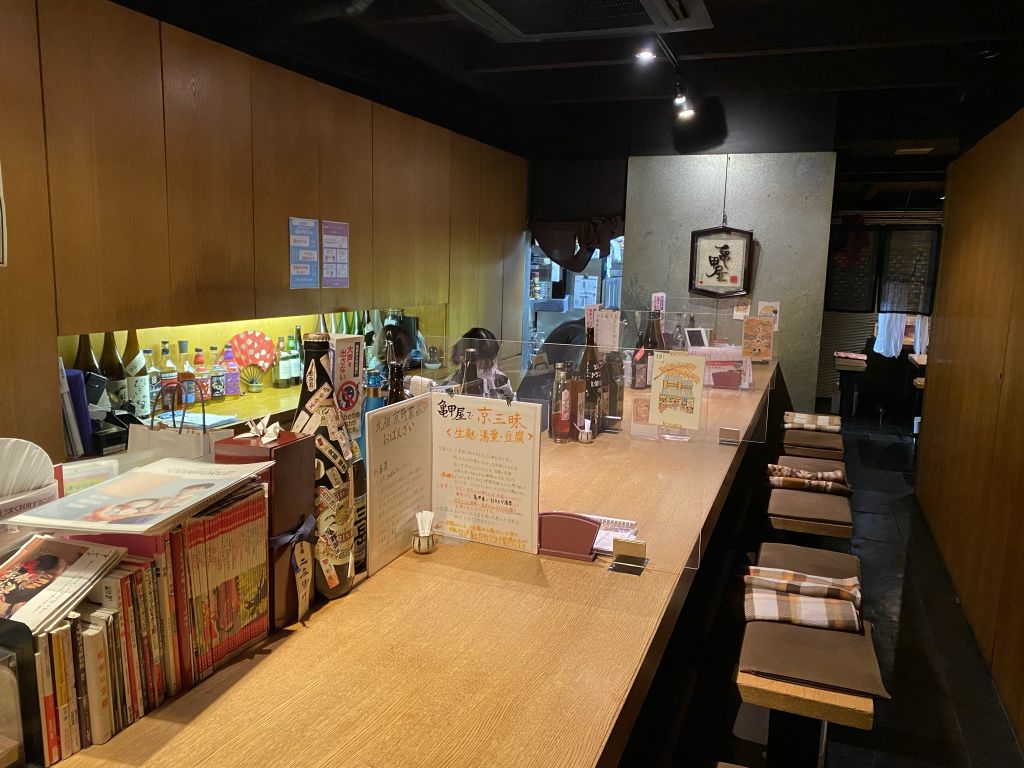 The Comforld is located at the top of the store. Of course, it is a wall-mounted use. We use it as an air purifier while the store is open, but to further ensure sterilization, we use the ozone emission mode after the store closes to sterilize the inside of the store.
The aisles of Kikkoya are not very wide, so it is difficult to place the air purifier inside the store, but the wall-mountable feature of the Comforld makes it possible to install it without disturbing customers or staff.
The lady at Kikkoya also recommended Comforld to us. Thank you very much.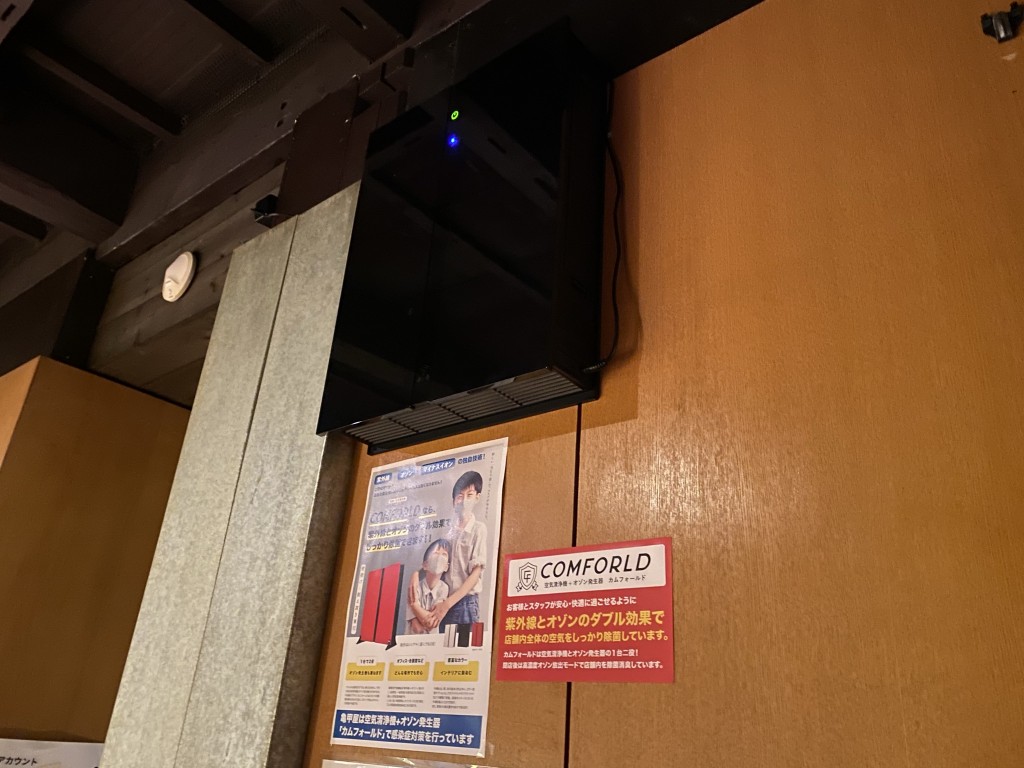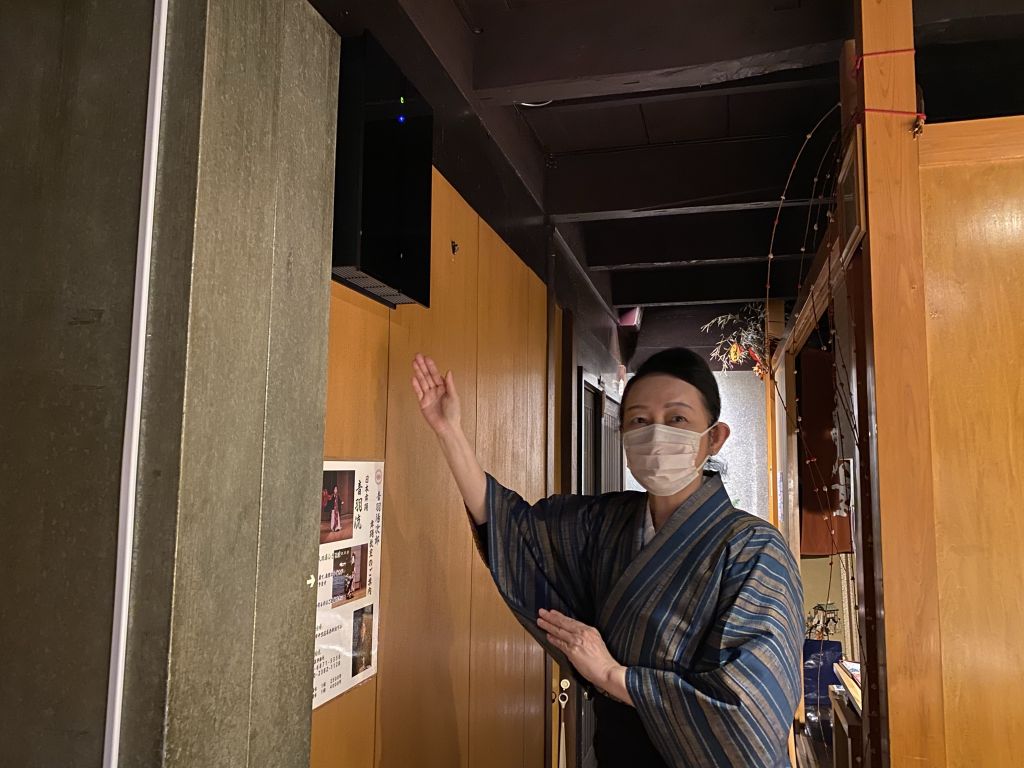 Case Study: Vegetable specialty store "Marche Noguchi"
Marche Noguchi, a vegetable specialty store in Kyoto, Japan, installed an air purifier + ozone generator "Comforld".
The vegetables they sell are mainly organic, low-chemical, and low-pesticide vegetables, and they purchase seasonal vegetables and fruits from farmers in Kyoto and Shiga as well as production areas in Hokkaido, Shikoku, and Kyushu.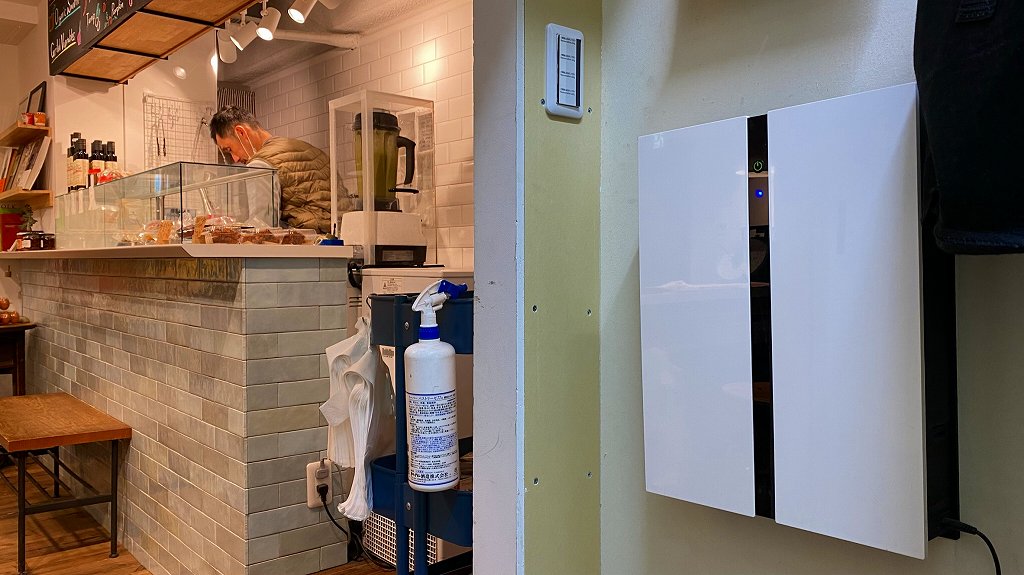 The owner, Mr. Noguchi, thinks about the people who eat his produce, and sources vegetables grown organically or with reduced use of pesticides, which require a lot of time and effort. He also meets directly with farmers to learn about the environment in which the vegetables grow and how they are loved.
Marche Noguchi
Mr. Noguchi, Marche Noguchi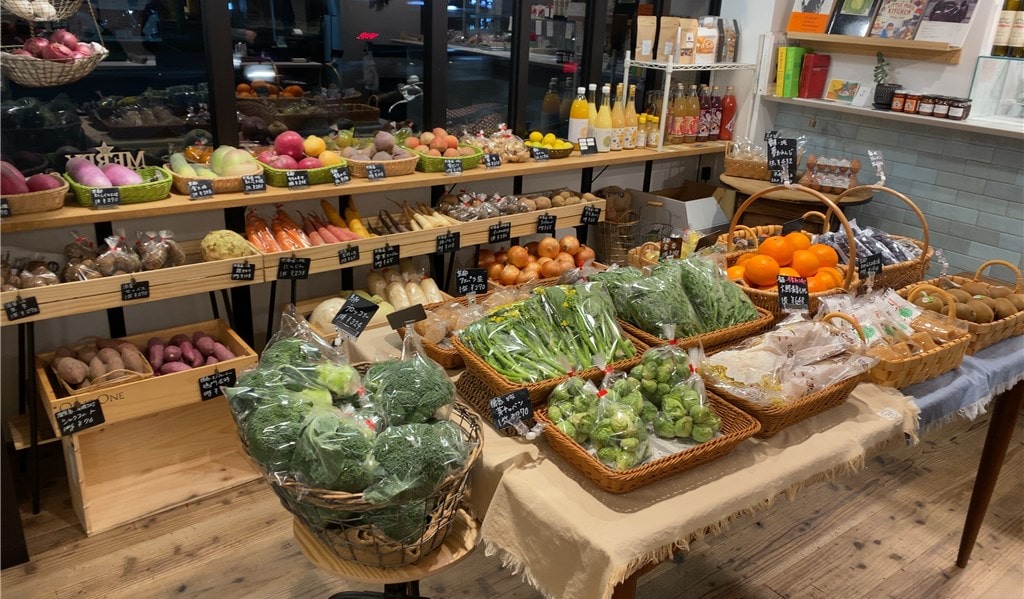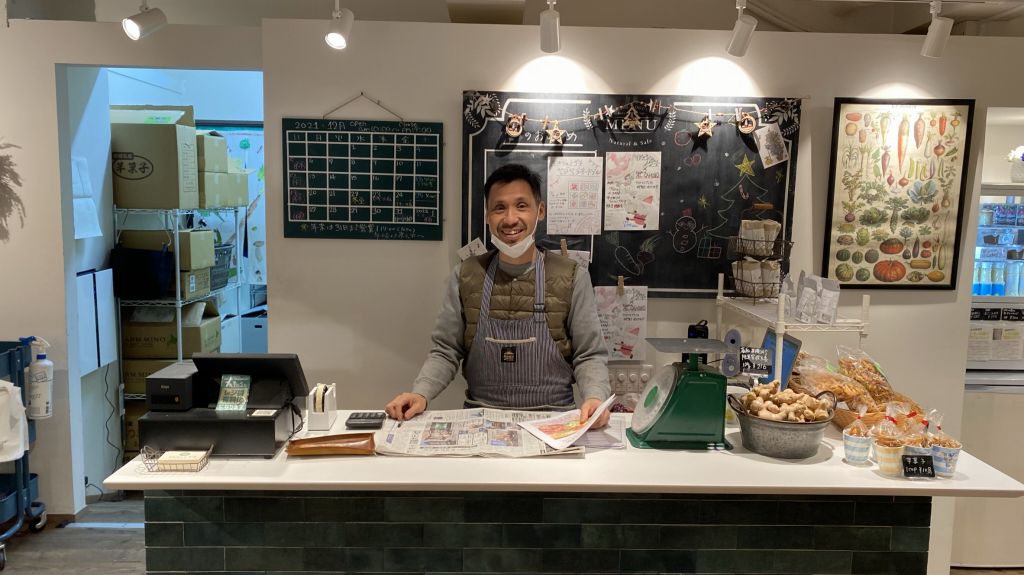 Because Marche Noguchi is a vegetable and food store, chemicals such as hypochlorous acid and alcohol cannot be used, but Cam Fold uses the double effect of ultraviolet light and ozone to sterilize the air without the use of chemicals.