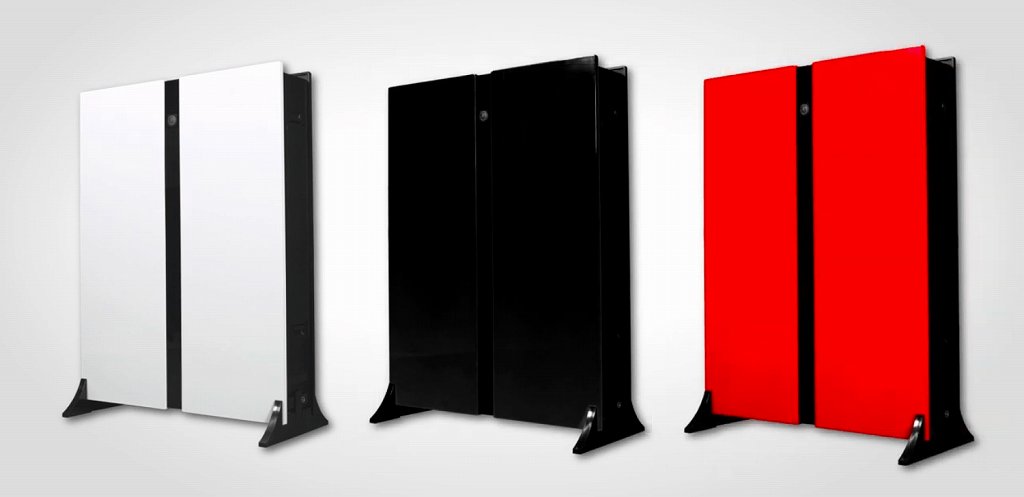 Comforld has triple function for decomposing of viruses and chemical substances.
This air purifier is constructed to be quiet and well-designed while having a high air cleaning capacity.
the society in today, everyone understands the mechanism of viruses.
For "safety and security", the new air purifier "Camfold" with reliable and effective sterilization function responds "comfortably".
It contains a total of 7 Features
COMFORLD has seven functions consisting of unique features.
1: Two functions in one device
It can work as an air purifier and an ozone generator.
Comforld is equipped with an air purification function that uses ultraviolet rays, ozone, and negative ions to effectively clean the air.
As well as an ozone generation function that releases ozone. Hence, it is unnecessary to buy two separate devices as Comforld can efficiently perform both.
2: Scientifically Approved
High sterilizing power by "ultraviolet rays and ozone" proven in the field of medical hygiene.
An ozone-generating ultraviolet lamp is placed between high-voltage corona discharges, and the effect of the generated germicidal rays with a wavelength of 253.7nm joined with ozone rays which have a wavelength of 184.9nm sterilize viruses and other substances.
3: Environmental friendly
It reduces ozone emissions to a degree that fits the environmental standards.
Our unique technology makes it possible to reduce the ozone concentration to a level that does not affect the human body while maintaining high sanitizing power, thus achieving both high sanitizing power and safety.
4: Odor-free and trouble-free
Filterless system to prevent bad odor and requires low-maintenance.
Comforld contains a filterless system that can last longer without maintenance compared to the usual filter-type air purifier. Additionally, no bad odor is produced.
5: Reduces risk of Viral Infection
Tested for virus inactivation and chemical removal.
Influenza virus inactivation tests were conducted and the results showed a 99% reduction rate in just 30 minutes. We have also tested the removal of chemical substances such as ammonia and ethylene, and tobacco odor components.
6: Fashion-wise
With color variations to match your room.
Comforld is available in three basic colors: white, black, and red. You can also choose from a wide variety of 10 color options and traditional Kyoto craft styles.
7: Different Modes Available
There are five different modes to choose from according to room conditions. The device can be placed on the floor or attached to the wall.
Comforld has five modes that allow you to adjust the power according to the size of the room and nature of utilization, as well as release ozone to sanitize the room. It is lightweight and can be used as a wall-mounted unit.
Using Ultraviolet rays + Ozone + Negative ions

Comforld features a triple function using negative ions + ultraviolet rays + ozone. This makes it possible to sterilize viruses without the use of filters, which can cause bad odors.
It can also powerfully decompose not only viruses and bacteria, but also tobacco smoke, chemicals that cause bad odors, cedar pollen, and PM2.5.
Commercial equipment used in hospitals and food factories requires high functionality and reliability.
Comforld's sterilization and deodorization functions have been proven in commercial applications. These functions have been improved to make it safe to use in homes, offices, and nursing homes.
Ozone mode to sterilize viruses
In addition, Comforld is equipped with the ozone mode, that can be used to sterilize not only airborne viruses, but also bacteria attached in the surfaces of the room.
Highly concentrated ozone spreads throughout the space and destroys the cell membranes of bacteria and viruses, so there is no need to worry about secondary infection by resistant bacteria.
Since ozone returns to oxygen after a while, no chemicals or chlorine can remain. Hence, it can make space sanitization safe and effective.